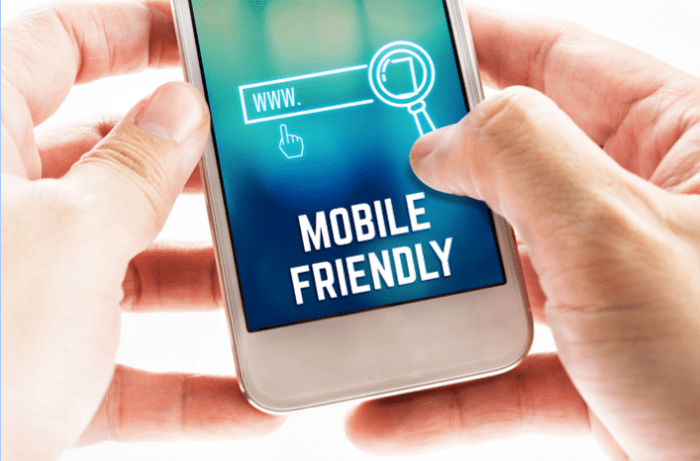 It is no longer safe for businesses to assume that a visitor to your website will be using a laptop or traditional desktop when there is a strong possibility they could be using a smartphone or tablet. Many traditional websites, including some developed recently, were not commonly designed to render well on today's mobile devices. Although most businesses have been swift to react by transitioning their websites to mobile-friendly formats, many business owners are still unaware of the impact this issue can have on the bottom-line of their business. Therefore, having a website optimized for mobile devices is a must-have for every business. So, let's find out how a mobile-friendly website can benefit your business in a positive way.
Mobile users buy more
Mobile phones make life simple and convenient. With the simple click of a button, you can get absolutely anything you need. Moreover, there's lesser load time, no waiting around for devices to start up and its easy to carry around. As mobile-friendly websites can be accessed from anywhere with a stable internet connection, consumers tend to make more impulse buys. Businesses need to realize that most customers don't want to wait until they get to their desktop to make a purchase so having a website that can be accessed on all devices will enhance the customer's experience. The better the experience, the higher the chances your consumers will make a purchase.
Improved accessibility
Websites that are mobile-friendly help boost sales and conversions because they provide ease of accessibility that allows users to engage and interact with your brand across any device without any inconvenience. A website that is not mobile-friendly may cause leads and customers to quickly pursue a more useful website to explore. Therefore, it is essential to invest early so that your website has responsive designs that can meet the customer demands and provide access at any point and from any device which will improve customer retention and create long-term customer loyalty.
Better user-experience
Mobile users tend to behave differently in comparison to desktop users as many of them are invariably just doing a quick search while multitasking or in need of a fast answer. Therefore, it is important to keep the entire mobile experience as simple as possible since most of the website traffic these days comes from mobile phones. Ensuring your website is easy to find and navigate through on mobile devices will please your visitors and create a sense of trust and accountability for your business. This encourages consumers to return and ultimately generate more sales for your business.
SEO-friendly
Websites optimized for mobile phones are search engine friendly from the beginning. This means that it is easier for potential customers to find your website using any of the mobile-friendly search engines like Safari and Google chrome. Businesses that do not have a mobile-friendly website will not show up in these search engines making them essentially invisible to potential customers. As a business, you cannot afford to be invisible when most of the traffic is on mobile devices. Therefore, having a website optimized for mobile usage will improve your search ranking and prove to be an asset to your customers.
Taking your website content and creating a unique design that is more responsive on mobile devices will give your business a competitive advantage. Not only will this make your business stand out from the rest, but you will also get more sales, conversions and a better search engine ranking. If you're concerned that you are not tech-savvy enough to design a mobile-friendly website for your business, our experts at Goodsane Sdn. Bhd. can assist you. We build, design and manage high-performing websites for businesses. If you're interested in optimizing your website for mobile usage, reach out to us at +60 82 522 756 or send us an email at Goodsane.com to schedule a consultation.