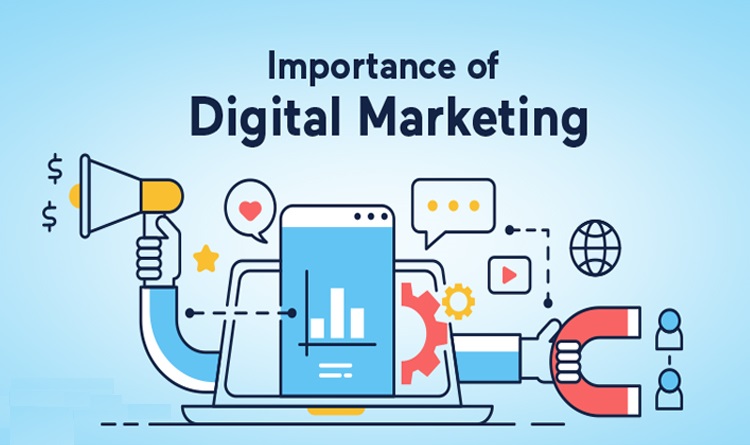 Having a website or a social media presence can barely be considered as good digital marketing. In fact, it is the bare minimum required for a successful digital marketing.
Before we talk about having good digital marketing, here are 10 situations and scenarios of why and when you need digital marketing.
1. Lacking Direction
Without a clear strategy on how to market your business products or services, there is no doubt that your resources are mostly going to be wasted instead of utilized efficiently. Having a digital marketing plan helps you to realign your course by setting periodical goals for you to achieve. It gives you a sense of direction and purpose as well as a sense of achievement when your business goals are met.
2. Unknown Market Share Online
When you have little or no knowledge about your online market share, you are missing out on the potential of your business getting more out of digital marketing. The dynamics of traditional marketing and digital marketing are different, and therefore you will be missing out on valuable information about your online customers without digital marketing.
3. Lacking Digital Value
Without proper digital marketing strategy being deployed, your business is unlikely to be able to cater for and engage with your customers efficiently. The key strategy for this is to develop multiple digital channels, such as email, social media, blog, etc.
By defining your value propositions tailored to target different and specific customers, you encourage your existing customers to stay loyal to your business while growing your customer base by welcoming online customers to your business.
4. Unfamiliar with Online Customers
It is difficult to sell something to someone that you are not familiar with. Analytical tools such as Google Analytics will only show you the volumes, the localities and the time of your visitors. Exploring digital marketing can help you identify your weak points as well as understanding the needs of your customers. This enables you to respond to them better by providing what they need.
5. Not Mobile-Integrated
Majority of the people spend more time on their phones than on their computers every day when it comes to searching for something. While it is easier said than done to package digital marketing into a convenient strategy, combining it with traditional channels is a better way to cater for different types of customers.
6. Insufficient Funds Allocated to Digital Marketing
When you do not allocate sufficient funds for digital marketing despite its miniscule amount, that is when you need to specifically do so. In order to stay competitive in the present times, you need to engage and deploy digital marketing strategist, or learn how to do it yourself.
7. Lacking Agile Workforce
When you are in need of workforce to propel your business forward and to stay ahead of your competitors while having little to no people in your team to do so, digital marketing is the perfect leverage for you.
With marketing data reports easily available to you through digital marketing tools, it is both beneficial and leveraging to utilize digital marketing strategies that are more economical and result-proven.