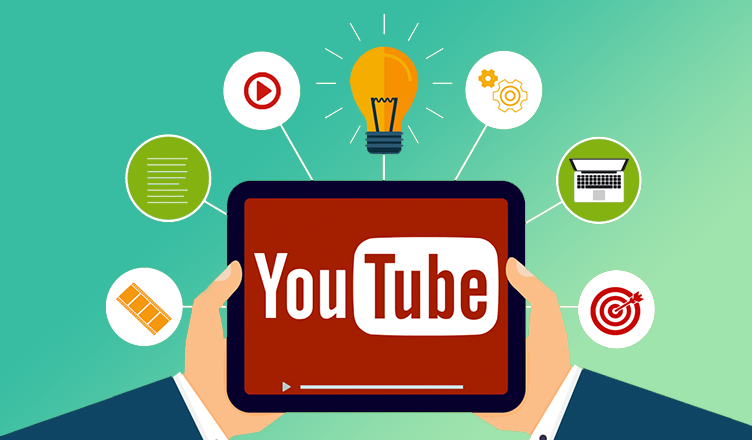 As a startup small business, you may find various ways to grow your business by getting your products and services in front of as many people as possible. Using Youtube for your business is one of the most cost-effective methods. Let's look at the benefits of youtube marketing that brings to your business.
People find you easier
Youtube is the 2nd largest search engine(1st being Google). FYI, Google owns Youtube and we should take advantage of that. Videos show on the first page of search engines and are a proven method of leap-frogging your opposition to the top of the search engine results page. Your business will grow its own audience and fans as long as you keep educating, entertain and provide solutions to their problems.
Your content never get expired
Retargeting is one of the inexpensive marketing strategies using an existing form of content marketing to reach the audience with the content they loved. It saves a lot of time and budget in investing expensive equipment. Your blog post on your website can be transformed into animation, infographic, video series to post on Youtube Channel.
Promote events and products
Tease your audience with a trailer regarding your upcoming events or new product launching. Entice your audience with this kind of videos to encourage them to participate in your events and get interested in your new products! It leads to sales eventually!
It's Worldwide!
Youtube marketing helps your business reach out globally and this is one of the biggest benefits ever! Even if you only speak one language in your videos. By using Closed-caption (CC), you could just create any kind of language to reach out with any kind of audience globally.
*Fun Fact: 80% of people who prefer to watch the video with closed-captions enabled don't have hearing impairments.
Hey! I can make money from ads!
Creating videos regularly allows you to gain revenue through Google Adsense. How is it gonna work?
1) The viewer sees your video ad in another video and clicks on it.
2) Viewer proceeds to watch your video, viewing the ads from other content creators that are enabled to display on your videos. (can be disabled)
3) The viewer clicks or watches those ads and you are paid 68% of the ad revenue.
Conclusion: Youtube marketing is definitely yes for small businesses as it is cost-effectively and lucrative pay-off! Take some time to learn more about the component of the platform and it will show itself a worthwhile addition to grow!

Consult us for starting your business youtube marketing! We are here to help.