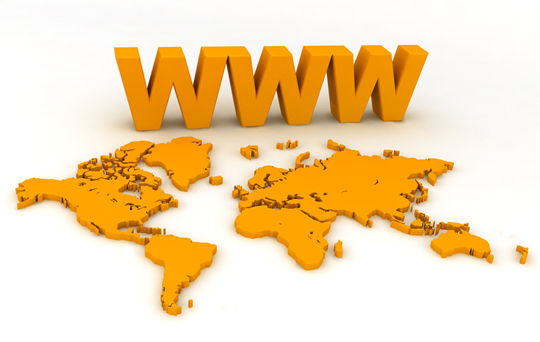 Digital marketing is getting popular in SME recently, more and more companies are focusing on building their brand on the Internet instead of building physical stores especially during the movement control period. Digital marketing had shaped consumer behaviour by purchasing online. If you own enough capital to survive during the previous MCO period, congratz! But bear in mind that opening for business is meant to be earning profit. Following the trend of digital technology, learn by creating an online advertisement. If you looking for partners in helping online advertisement, Goodsane is your best choice.
How to advertise your business online?
There's plenty of method to advertise online, the most common type among all would be sending the newsletter to your subscriber through emails, follow by PPC(pay per click) ads and Search Engine Optimization, as well as social media, paid ads. These are a great chance to increase your brand awareness and sales revenue.
1. Email marketing advertisement
When users left their information after purchased your products and services, a newsletter will send to them from time to time to their email address that contains promotional offers and announcements. The newsletter is cost-effective and able to deliver rich messages to target audiences as well as the high conversion rate for potential customers.
2. Content marketing advertisement
Content marketing is the core of advertisement online, it consists of copywriting, graphics and video. Creating content that favours by your target audience can engage with them and go viral in order to increase sales.
3. Pay Per Click (PPC)
Pay per clicks refers to an advertisement that leads to your business website. The advertising agency will charge the business whenever the ads are being clicked by someone. Example: Google Ads, Amazon advertising, Microsoft Adversiting etc.) The higher the quality of the ads is, the lower the cost of pay per click.
4. SEO ranking
When a user is searching on the search engine(Google) with specific keywords, results will be displayed on the search engine and the top 10 results are preferred by the user. Hence, the higher the ranking is, the higher the traffic of the website visited. Targeted keywords is the things to focus on when developing your website content.
5. Social Media Advertising
Facebook, LinkedIn, Pinterest, Twitter and others are some of the examples of social media. Social media advertising is one of the most common advertisements being used by marketing industries to reach your target audiences. There is some free ads template that you can apply to reach the most audiences out of the Internet with great contents.
9 advantages of online advertisement
Traditional advertisement such as newspaper and radio are slowly being substituted by digital advertisement in the digital era.
#1 Fast and simple plan
Digital advertisement reaches target audience efficient and effective compared to the traditional advertisement with immediate effects such as telling your customers that your business will be holding a VIP promotion events on the next day.
#2. High flexibility with low costing
Taking Facebook advertisement as an example, if a business is posting news and announcement frequently with the right timing and target audiences, it can greatly reduce the marketing costs and increase the results of the ads.
#3 The right audiences
Online advertisement reaches your target audience better compared to traditional ads. This is due to your advertisement will only reach to the audience who show interest in your products and services.
#4 High reach
The Internet is not limited by time and space and running 24/7. As long there are people who surf on the Internet, there will be a user who views your advertisement.
#5 High interactive
The online advertisement contains a call-to-action method which are buttons that allow users to send a message, contact your business and leave their information as long they are interested to know more about your products and services.
#6 Comprehensive analytics and results
After you created an advertisement and posted online, you can view your results that what kind of users viewed your advertisement, namely their demographic profiles. Evaluate your advertisement so that you could create a better advertisement to target your audiences to maximise the results of your ad.
#7 It's simple and easy to update
All you have to do is to press a few buttons and it's done!
#8 Technology is the key
When digital marketing is getting popular and being important for different industries, online advertisement are getting common especially during the Covid-19 pandemic period which everyone is staying at home using their smartphone.
#9 Bookmarking advertisement
Digital marketing can be reached to the same user multiple times that allows the user to save the content for future reference that allows a business to convert them into a potential client.
The main concept of digital marketing is to deliver the message and utilize the resources of your user. Online advertisement is the whole new media that is fast and achieve better results compared to the traditional advertisement. It's a great method for SME to build up their online awareness and sales as well for the multinational company.