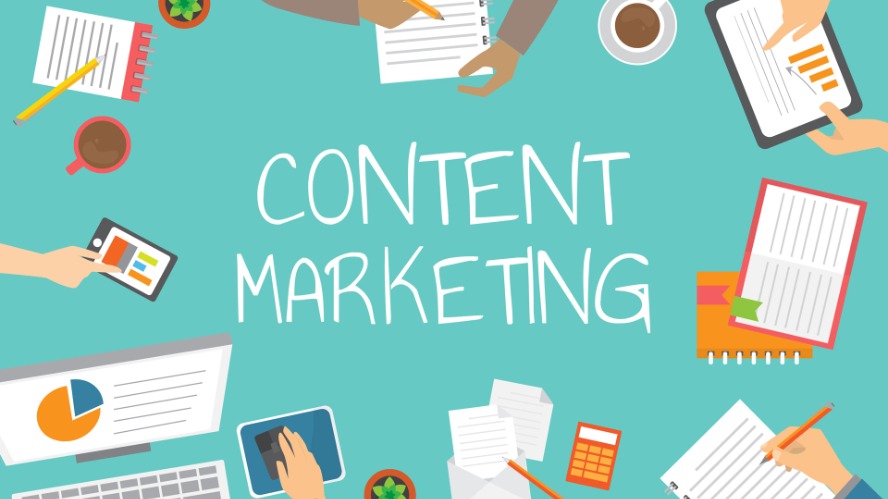 Lack of ideas to write and when you are writing your copywriting, do you always feel that you are not good at writing and nobody wants to read?
Successful content marketing can help you increase engagement, conversions and sales at last.
6 steps to make your content go viral
1. Know your product
It is important to know your product details before you start selling. Why? This is because if you do not understand your product, you're not able to write great content.
2. Know your target audience before you start
Before you think about your topic, determine 5 places first that you can share the content. Make sure you find the places that consist of a lot of your target audience. You need to understand what kind of content that can attract your audience. For instance, you need to understand their demographic, geographical area, psychological and behavioural. The more specific you identify, the more understanding your audience to engage them.
For example, if you want to write a content post about coffee, you may need to search five " I love coffee" groups on Facebook, reach and target them who always search for coffee. Coffee lovers would probably be a very good topic!
3. Write a clickbait title
Tip 1: To write your clickbait title, consider 6 to 7 words for the clickbait title. Too long, your target audience will feel bored and overloaded. If they are too short, you're not able to describe clearly what your post is about.
Tip 2: Try to use adjective words like "best", "top", "incredible", "try", and "unbelievable" people are more likely to click these kinds of titles.
Tip 3: know you readers before creating headlines and titles.
If you want to go viral, then combine your clickbait titles with clickbait thumbnail.
4. Write an engaging content
Remember that, in this section, don't write 100% fully about promoting your products or services. As all the customers are less interested to know the features and benefits of your products. As all the competitors are writing the same content for the promotion post. The best content should be 80% of the content and 20% of ads. Because your readers would not likely to read ads.
#1 Attention: In this stage, write content that can create brand awareness. Use 3 to 8 seconds to grab readers attention. Enough to write one to two sentences to grab attention.
#2 Interest: In this stage, write information that can grab and maintain your readers' interest. How to grab readers interest? The answer is through the information about the attention stage at the beginning, readers will be interested. After coming in from the title point, you will usually go to read what the beginning content says, and then browse quickly, so you have to be able to grab what readers want to know and write a good copywriting to let your readers continue reading.
#3 Desire: In this stage, your content should stimulate the desire of readers. Whether you want to sell something, promote brand awareness, build an email list, or attract fans, you need to stimulate the desire of your readers.
#4 Action: In this stage, include a call-to-action link or either button to let your readers take action. For instance, providing a website link, or asking for personal chat below desire content for a Facebook post. Some people may think, is this necessary? If my reader likes me very much, he should look for it, right?
Hey, it's very important, because not everyone is a fan who read your post here for a long time. They may just accidentally click on your content post or articles. If you want to make them take action, you need to use more ways to let them understand you and recognize you.
Example of case study:
Source: Airgens Machinery Sdn Bhd (2020)
5. Select a unique featured image (thumbnails)
Without good featured images or thumbnails, your copywriting is useless. Because unique featured images can give you readers the first image. You cannot catch the reader's eye without a unique image and make you waste money!
Example of good image
Source: Beans & CO (2019)
6. Start your advertisement
Once you are done having the idea to write copywriting, you can buy ads from Facebook to reach more target audiences. To reach right audiences, you need to identify your audience segmentation like behaviour, gender, interest and more. For instance, if you are selling coffee, you should target coffee lovers and people who are likely to share, like, comment and join the coffee community. In terms of advertising fee, you can start to invest RM 30 per week to test the marketing campaign.
To know more about content marketing and write great copywriting, hurry up to call us to get free advice in order to help you achieve sales.