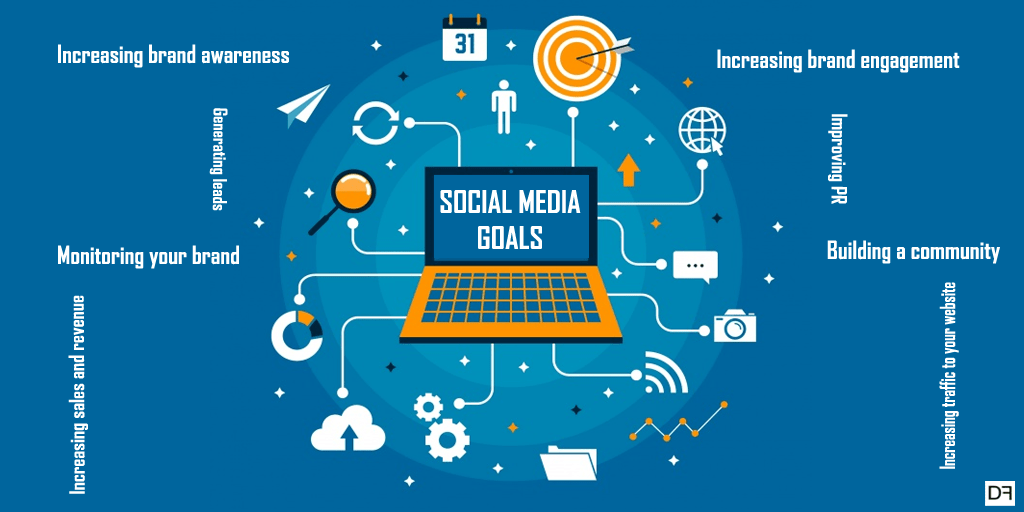 Many business have begun to set up their social media pages especially during the pandemic outbreak. The usage of social media for business has reached all-time high.
However, there are also businesses that has yet to fully capitalize the potential of social media for their sales. Here, we want to highlight a few keypoints in regard to this matter.
1. Know your main objective
The first and foremost important aspect in making the most of out social media for your business is to know why you want or need social media in the first place. Knowing your main objective will set the cornerstone for your venture where you can revisit over and over again over the years to come.
For starters, many people have their main objective as simple as wanting to earn more, to increase their sales revenue. Others can be about increasing brand awareness, to grow customer base, or to dominate the market share. Regardless of which, having a main goal is where you should start.
2. Set SMART social media goals
When you have a main objective with your social media, the next step would be to come up with a SMART social media goal - specific, measurable, achievable, realistic and time-sensitive. While improving your business performance can be your main objective, there are smaller goals that you need to be focusing on throughout in order to reach your main objective.
Small milestones should be set or made to achieve specific goals that are quantitatively measurable while keeping in mind that they should be realistically achievable.
3. Conduct a social media audit
There are also matters of finesse that you should be looking at in order to gauge the effectiveness of your work and effort. A social media audit is totally worthwhile to be performed to ensure all your potential can be fully utilized.
The details and business information that you have published, are they accurate? The images that you use, do they reflect your business? Is your engagement rate in consistence with the work that you have done? Take a look at your competitors and study what they're doing better than you is nothing short of prudence for your business.
4. Measure the right metrics
There are useful data to measure, study and improve for your business. Metrics such as engagement count, reach as well as geological information can be used to set your next goals towards whether you need more brand awareness, conversation or conversion. Needless to say, these data tell you what your social media is lacking and it will prompt you to devise new strategies for improvement.